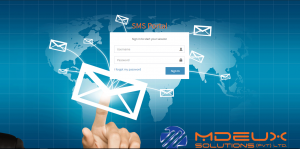 Track, Receive, & Send SMS Online Messages Worldwide
Business messaging made easy. Send thousands of text messages anywhere in the world with the ClickSend Web to SMS service. No SMS software downloads required; sign up and be sending from dashboard or API within minutes. Access all of these features on the Click Send Business SMS Gateway and API.
Dashboard
API
]This module covers all the basic configurations which are required to use System in a better way. Basic Configuration include Customer information, Vendors Information, Employees Information and Products Information.This module covers all the operations of maintaining inventory. This Module gives detail information that what is happening in Inventory.In this module user can manage Customer information in a managed way. This module gives all the information's that what company sold to which customer.
Send Sms
online SMS gateway is a web based platform that businesses use to send text messages to customers. Accessed via a dashboard, you load up contact lists and send, receive and track SMS campaigns. Especially useful for sending mass text message blasts and SMS marketing campaigns.
ClickSend's online SMS gateway allows you to send and receive SMS communications from any web enabled device. Send business text messages online to individuals or a large number of contacts.
Send and receive SMS communications from any web enabled device with ClickSend's online SMS Gateway.
Reports
]This module manages all the information of Company's Vendors. This module has the information of all Purchases from Vendors.This Module manages all the Accounts which are related to Company, its Customers ,its Employees and its Vendors.This module covers Employee Record, Employee Attendance ,Employee Pay Roll , Loan , Salary Increment Details , Marketing Team Expenses and all the documents of company.
Invoices
This module covers all the sale tasks. This module gives all information of Customers ,their invoices and every thing which related to sale. Here system user can examine the company sales and he can predict future sales as well.This module has all the Reports of System. Some Reports are Employees Attendance, Employees Pay , Customers Reports ,Sales Reports , Vendors Reports , Inventory Reports and many others.